Last week marked Children's Mental health Week and Wiltshire Mind launched their new Wellbeing Programme for Schools.
In a pilot programme, our Wiltshire Mental Health Charity is supporting a number of schools in delivering wellbeing support for students, teachers and parents.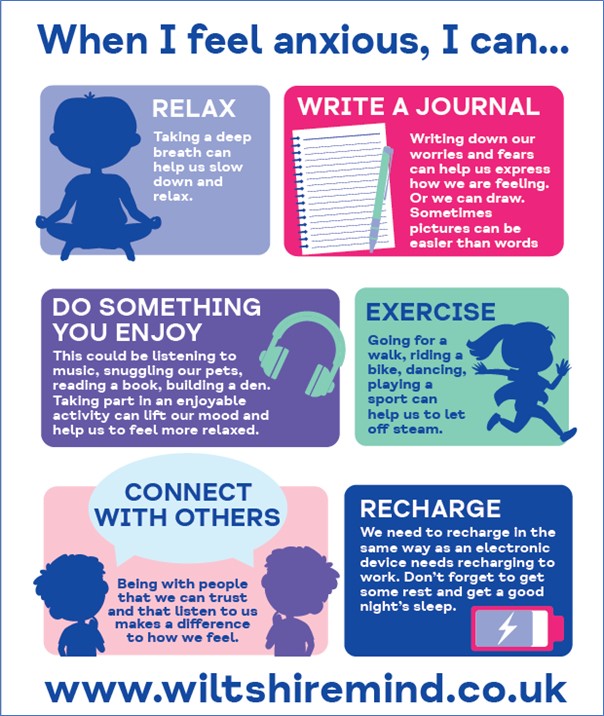 The programme includes mental health and wellbeing awareness workshops at schools, mentoring programmes for students and parent support. To introduce the wellbeing topics, assemblies were held to kick-start the initiative last week.
Aimed at key stages 1-4, the pilot programme is provided by the Wiltshire Mind team and financed by school fundraisers using donations and event income to pay for the programme developed for each school. For example a 'non uniform day' or a bake sale.
Head of Service Delivery at Wiltshire Mind, Philippa Collins commented "We all know of the importance of supporting our mental health. This programme gives us the opportunity to offer guidance and support to children as young as 4, and up to the age of 18. This early intervention is critical in laying the foundations for positive mental health".
The pilot scheme provides a number of supporting activities and resources, helping students, parents and teachers alike. Each school has a slightly different programme. Resources such as handouts, posters and workbooks accompany the support provided by the Wiltshire Mind team.
Wiltshire Mind is talking to a number of schools in our county, so if your school will benefit, and would like to actively fundraise to help the pilot scheme along, get in contact today.
If you'd like to know more about our work with schools in Wiltshire, email us at Fundraising@wiltshiremind.co.uk.