Supporting your local charity provides great links with the community. It also adds value to your brand and creates engaging and positive public relations.
You can demonstrate your commitment to mental health and wellbeing by partnering with Wiltshire Mind. We connect with our community, and working with us makes a real statement about how you support your corporate social responsibility.
A partnership with us:
Helps you increase reach and strengthens brand awareness
Helps grow loyalty to your brand and products and services
Helps integrate local communities
Attracts and motivates staff who believe in giving-back
Offers team building and development though positive engagement
Delivers a strong message to your teams about corporate social responsibility
Our fundraising team can provide more details on our corporate partnerships, and here are a few suggestions how you can get involved to support Wiltshire Mind.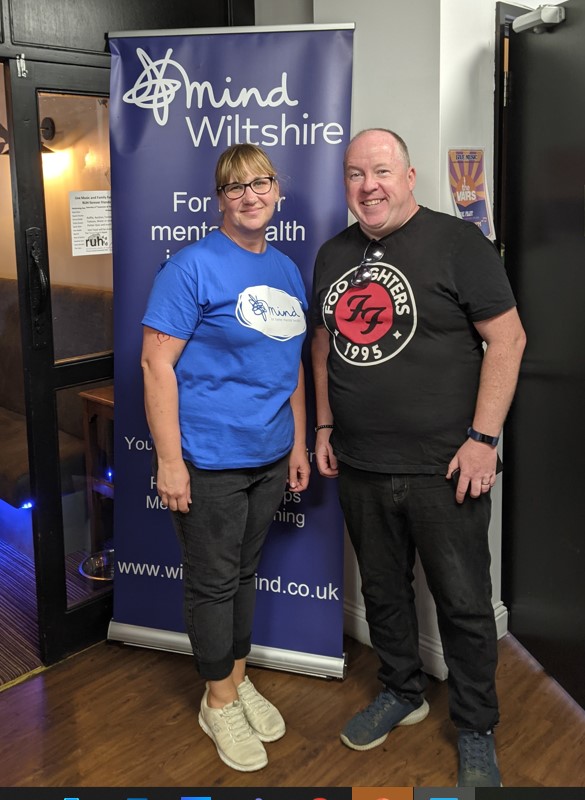 Payroll Giving – A regular donation to Wiltshire Mind can help those in need of mental health and well being support. A £10 donation each month over the course of a year will pay for 4 counselling sessions for a Young Person.
Volunteering – provides a real development opportunity for anyone in your organisation to help others. We have a number of volunteering opportunities, so please contact us for more details.
Charity of the Year – If you are looking for a great partnership between your organisation and our charity, where employees or teams can get involved to help raise funds and raise awareness of the importance of good mental health and wellbeing, contact us today. Together we can develop a calendar of events which help your goals and corporate social needs. We have some great ideas too, which are fun and engaging to help start our partnership!
Donate a percentage of profit – Many people buy products that are associated with a cause. Sales fundraising is made easy by "Work for Good" who look after the legal requirement that is needed when you want to donate a small proportion of your sales. Contact us today for more details.
Donate a service – You may like to offer business-in-kind support to Wiltshire Mind. For example, printing our leaflets or supplying laptops for use by our groups and counsellors. This type of support is very much appreciated and makes a real difference to our costs.
Make a company donation – If you would like to donate you can do so online or via BACS transfer. We can provide the details by emailing us at fundraising@wiltshiremind.co.uk.
We are also happy to receive cheques in the post, payable to "Wiltshire Mind" and sent to: Wiltshire Mind, Trinity House, Bryer Ash Business Park, Trowbridge, BA14 8HE.
To get involved, simply email us at fundraising@wiltshiremind.co.uk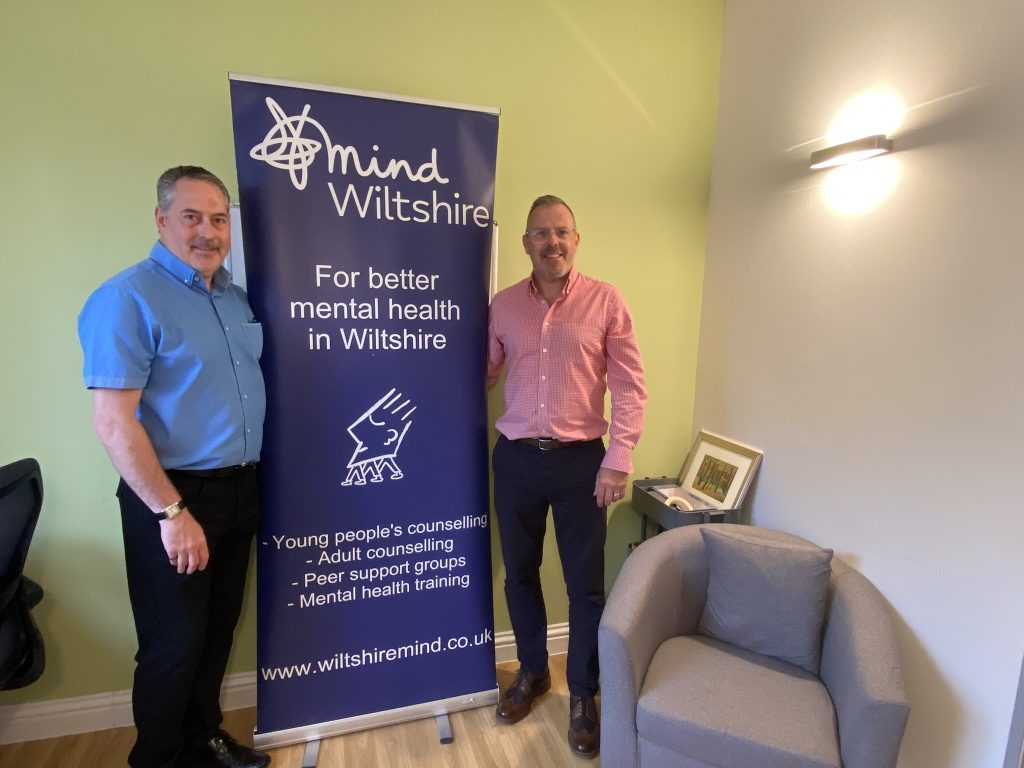 Ashford Homes and Wiltshire Mind working together
---
Promoting good mental health at work
Did you know?
1 in 6 adults experience a mental health problem at work
Poor mental health costs the UK economy £99 billion annually
Fewer than 24% of employers and their managers have received any mental health awareness training.
We can change these statistics today.
By working in partnership, we can offer access to our mental health awareness training, and develop a low-cost ongoing training programme for your organisation.
Contact us today for more details on our training and corporate partnerships.
Fundraising@wiltshiremind.co.uk
---