On Saturday 10th October, our Charity Shop in Melksham held a SALE to mark this years World Mental Health Day.
Our Shop Manager and her fantastic team of Wiltshire Mind Volunteers held a £2.50 per item sale. The proceeds of the sale will go towards towards our counselling services across Wiltshire.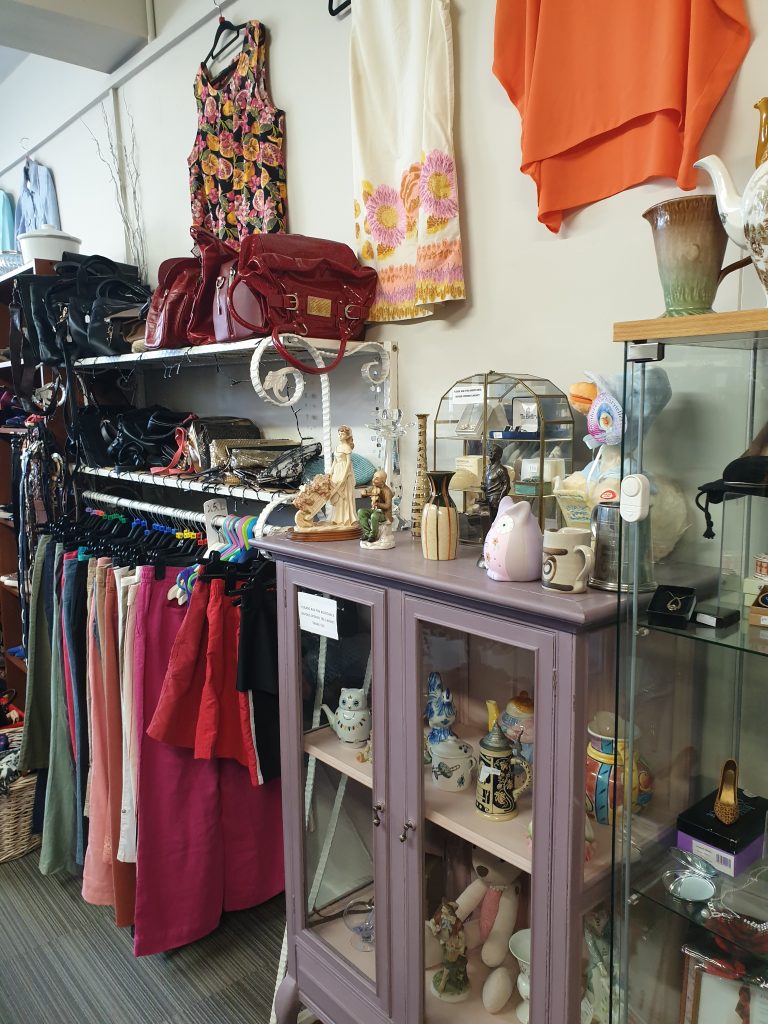 We'd like to thank everyone that came into the shop on Saturday. It was lovely to see so many local people supporting our charity, and grab a bargain or two!
Wiltshire Mind provides 1-1 counselling to support those experiencing mental health problems or emotional distress. Last year, we were able to able to provide over 1000 counselling sessions for our communities across Wiltshire. Sadly, we receive no funding directly from local government or from our local NHS Clinical Commissioning Groups. But we remain at the heart of the county offering self-referral counselling and Mental Health Awareness Training.
Wiltshire Mind is an independent charity, and affiliated to Mind. If you'd like to support Wiltshire Mind, please do drop by our shop in Melksham – or you can donate at https://www.justgiving.com/wiltshire-mind. We need to raise £465 a day to carry on providing our services.
For more information on Wiltshire Mind, visit our website. Why not follow our shop on Facebook too – we'll regularly post bargains and sale information. https://www.facebook.com/Wiltshiremindcharityshop