Donations
Any amount, large or small, one-off or regular will be used by Wiltshire Mind to support local people in mental distress. Regular donations are especially important to us as they allow us to forward-plan our service delivery.
Every £5 you donate can fund refreshments at a You in Mind Support Group session.
Every £10 you donate can provide stationery for a You in Mind Support Group art session.
Every £50 you donate can fund an activity (cooking, dance, photography etc) at a You in Mind support group.
Every £100 you donate can fund one meeting of one of our You in Mind support groups.
Every £250 you donate can fund a block of sessions provided by one of our counsellors.
Every £500 you donate can fund a training course for staff to increase their ability to support our clients.
Every £1000 you donate can fund the production and distribution of an information leaflet which would help people in need of our services who have yet to locate us.
Any amount is appreciated.
If you are a UK taxpayer, using Gift Aid, which is tax relief on money donated to UK charities, can automatically make every £1 you donate worth £1.25. You can make a donation online or download a donation form and post it or email it to us.
THANK YOU FOR YOUR SUPPORT!
Family/Friends Donations
At Wiltshire Mind we love to receive donations from family events.  Whether you are celebrating a birthday or an anniversary you can help to support Wiltshire Mind.  Often these days we do not wish our family or friends to give us presents on these occasions, why not ask for donations that can go to your chosen charity – Wiltshire Mind.
Regular Donations
If you wish to give a regular donation to Wiltshire Mind please set up a standing order.  Please make contact with our Head Office for details.
Donate on line
Using this method allows you to make a swift and secure payment online using your debit or credit card. The site also includes the facility to use Gift Aid.
www.justgiving.com/wiltshire-mind
Donations by post
To download a printable donation form please click the link below:
Click here to download Wiltshire Mind Donation Form
Local collections
We are always looking for volunteers to collect funds at local events, we have collection tins!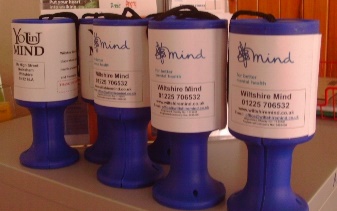 Bequests
If you are thinking about making or changing your will, please consider leaving a legacy to Wiltshire Mind?
Any gift made to a charity, including Wiltshire Mind, is free of tax.
You can pledge a fixed amount, a proportion of your estate or a special gift.
Charitable gifts are deducted from your estate before inheritance tax is calculated.
By leaving a legacy to Wiltshire Mind, you will help us to provide a better life for local people experiencing mental distress in the future.  You can rest in the knowledge that future generations will benefit from the mental health services that Wiltshire Mind provides.
Please remember WILTSHIRE Mind in your will.  If you are thinking of leaving a gift to Wiltshire Mind please contact Carolyn.beale@wiltshiremind.co.uk Please make sure that any wish to give to WILTSHIRE Mind is made clear as if donations are left to Mind these will go to the national organisation.
Raffles
Could you raise funds at a local event or at work for Wiltshire Mind by holding a raffle or auction of promises?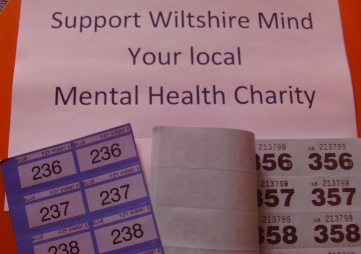 Patrons/personalities
We would love to gain high profile personalities as supporters and patrons.  At present the Rt Hon Lord Bath is our local patron.
Corporate Giving
There are many ways that businesses can help Wiltshire Mind:
Gifts in Kind – services and goods that help us to reduce our costs
Sponsored events
Matched giving – many companies will match the money that their employees raise for charity.
Charity of the Year status – fundraising
Promoting 'Give as you Earn' to employees – employee giving direct from their pay.
Donating to our Charity Shop
We are always looking for good quality donations for our Charity Shop.  If you would like to donate items of clothing, furniture, jewellery, ornaments etc; these can be taken direct to our shop in Church Street, Melksham.  To make contact with the shop direct, please call: 01225 704985.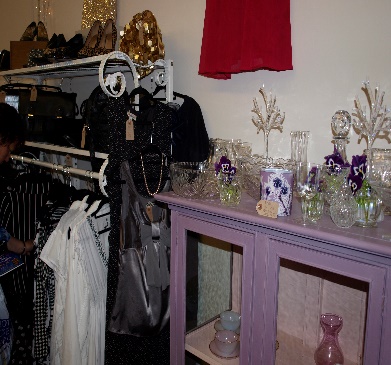 THANK YOU!
Wiltshire Mind would like to thank everyone who makes our work possible! Every penny counts, from the smaller amounts raised through to the large amounts.
A big thank you to the Trusts, Foundations and other supporters who have supported us since April 2017:
GRANTS/DONATIONS £5,000 AND OVER
High Sheriff of Wiltshire
National Grid
Wiltshire Community Foundation
National Lottery- Awards For All
Zurich Community Trust
GRANTS/DONATIONS £500 TO £4,999
Co-op Local Community Fund
Chippenham Borough Lands Charity
Walter Guinness Charitable Trust
Sir Jules Thorn Charitable Trust
St James Trust
Trowbridge Town Council
Jack Lane Charitable Trust
Melksham Almshouses Charities
Melksham Town Council
Albert Hunt Trust
Chippenham Town Council
Chippenham Lions Club
Westbury Lions Club
Ammco Charitable Trust
Persimmon Community Champions
Tony and Audrey Watson Charitable Trust
Corsham Town Council
Dominic Beer Memorial Trust
Kingsdown Golf Club-Golf Day
Melksham Freemasons
In memory of Matthew Erwood
In memory of James Evans
Knorr Bremse
Spin Dance Fitness Studio
Sheldon School
Monahans
James Reid- Charity Dinner
Melksham Mark
Melksham and District Floral Association
TK Maxx- Salisbury
Corsham Runners
In memory of Josh Hammond
Tintometer
Asda- Trowbridge
Benefice of Atworth with Shaw and Whitley
This does not include the small personal donations or donations via Just Giving or Virgin Money Giving.  Thank you so much to those of you who have personally given to the work of Wiltshire Mind.
A big thank you also to those of you who have taken on challenges to fundraise for us.  Without all of you we could not continue!